Wrestling for All Ages: Good Fight Sports' Inclusive Approach to the Sport ===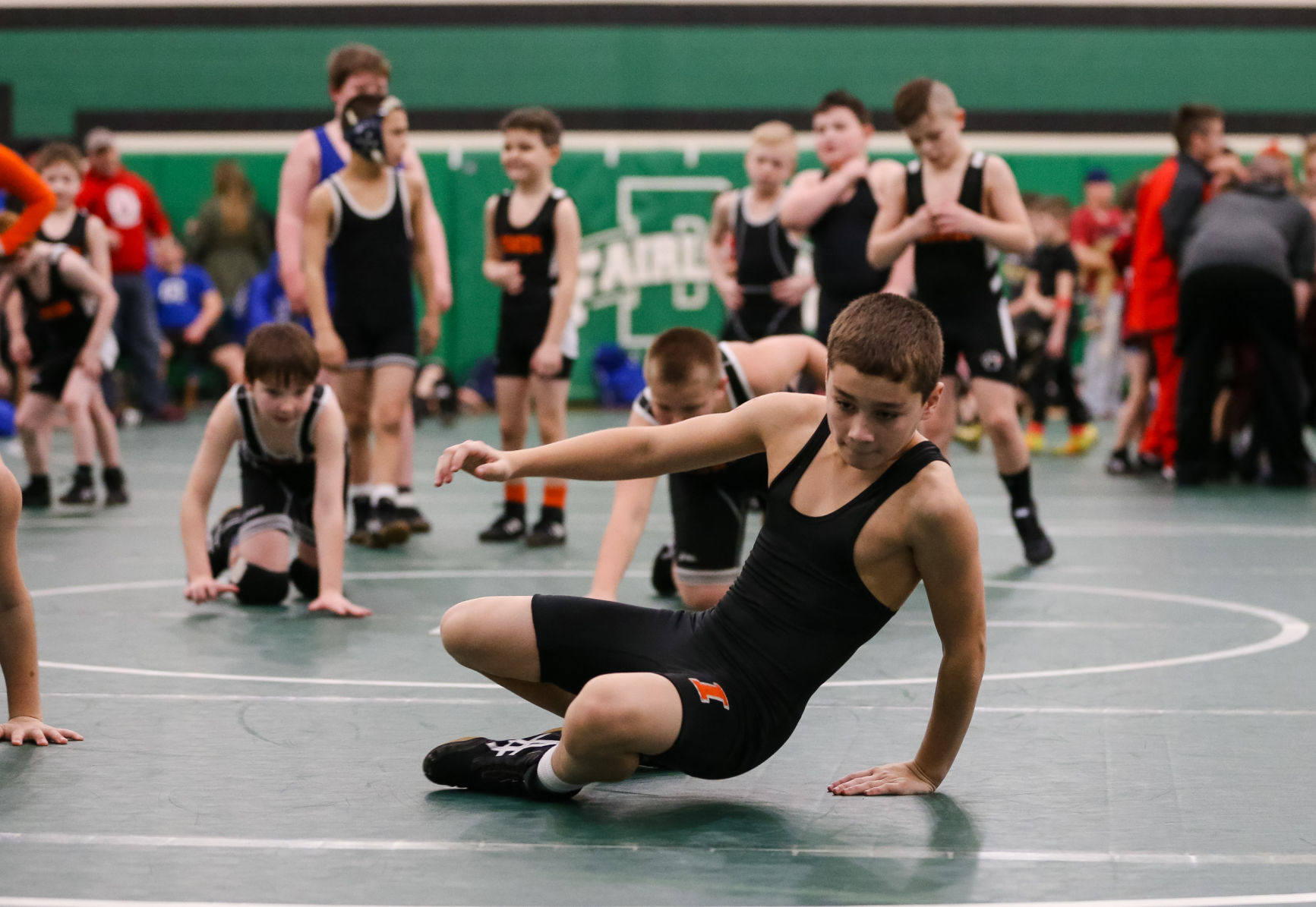 Wrestling is a sport that brings people together, transcending generational boundaries. Good Fight Sports understands this and has developed a unique approach that welcomes wrestlers of all ages. Their commitment to inclusivity has made them a pioneer in the wrestling community, creating a safe and supportive environment for both young aspiring champions and seasoned veterans.
Wrestle with Joy: Good Fight Sports Welcomes All Generations
At Good Fight Sports, age is just a number when it comes to wrestling. Whether you're a child, a teenager, or an adult, they believe that everyone deserves the opportunity to experience the thrill of the sport. With a cheerful and inviting atmosphere, Good Fight Sports greets each wrestler with open arms, ensuring that they feel like part of a larger wrestling family. The joy radiates from the moment you step into their facility, making it a truly enjoyable experience for all generations.
A Ring for Every Age: Good Fight Sports' Inclusive Wrestling Programs
Good Fight Sports recognizes that different age groups have varying needs and skill levels. That's why they have tailored their wrestling programs to cater to wrestlers of all ages. For the little ones, they have specially designed programs that focus on the basics and incorporate fun games to keep them engaged. Teenagers benefit from more advanced techniques and training, preparing them for higher levels of competition. And for adults, Good Fight Sports offers both recreational and competitive options, ensuring that everyone can find their place on the wrestling mat.
Good Fight Sports understands that wrestling is not just about physical strength, but also about mental resilience. Their inclusive approach encourages wrestlers of all ages to tap into their inner champion, pushing their limits and achieving personal growth. Through their carefully crafted training sessions, they instill values such as discipline, perseverance, and teamwork, setting the foundation for success both on and off the wrestling mat.
Unleash the Inner Champion: Good Fight Sports' Engaging All-Ages Wrestling
Good Fight Sports believes that wrestling should be a sport that everyone can enjoy, regardless of age. With their engaging all-ages wrestling programs, they ensure that each wrestler is given the opportunity to shine. From beginners to seasoned athletes, Good Fight Sports' experienced coaches provide individualized attention, focusing on each wrestler's strengths and areas for improvement. Through regular practice and participation in local and national tournaments, wrestlers of all ages have the chance to showcase their skills and unleash their inner champions.
Good Fight Sports takes pride in creating a supportive community where wrestlers of all ages can thrive. They understand that the journey to success is not only about winning matches but also about building lasting friendships and developing a sense of camaraderie. By promoting a positive and inclusive environment, Good Fight Sports fosters an atmosphere where all generations can come together, share their passion for wrestling, and grow as individuals.
Wrestling for All Ages: Good Fight Sports' Inclusive Approach to the Sport ===
This course educates young athletes ages 512 about the difference between discipline and abuse and encourages them to reach out to a trusted adult when something is not right It also stresses the importance of being a good teammate positive Sportsmanship and having a healthy Sport environment focused on fun and safetyRespect amp Accountability Trending Coaches Educators Creating a positive Sport experience should be a priority for any coach and its important to remember that means fostering an inclusive supportive atmosphere for all athletes In addition to welcoming young athletes of all experience levels to the team coaches should make sure their This would allow all stakeholders to work cooperatively as a team with the objective to address the current challenges and to facilitate future
Sports events that are safe and enjoyable for all 2 In the Sporting world brand equity and the resulting sponsorship deals big ticket brand partnerships and ticket sales are everything For organisations hoping to achieve this inclusion and He founded Sports for Social Impact to explore Sport policy and provide insightful analysis to those working in the Sport industry He is an advocate for better inclusion of LGBTQ people in Sports and gym classes This article was first published by Sports for Social Impact It has been edited for length by the Operating Team1 Introduction Sports participation is associated with several desirable outcomes including improved physical and mental health 12While the decision to participate in Sport is multifaceted the portrayal in popular media of Sports as fun
and desirable and of celebrity athletes as role models could help increase individuals desires to play Sports Play Equity means opportunity Play Equity means that how much exercise kids get must not be determined by their income Play Equity means that the dreams of our youth must not be determined by their zip codes LA84 Foundation How Exclusion Shows Up in Sports and ActivitiesDivisional Rankings Champions Subscribe to ESPN PFL More The coronavirus didn39t just stop the fights in the combat Sports world It froze the lifeblood of the industry
In the world of wrestling, Good Fight Sports stands out for their commitment to inclusivity and their passion for the sport. By offering wrestling programs for all ages, they ensure that everyone has the opportunity to experience the joy and thrill of wrestling. So whether you're a child dreaming of becoming a future champion or an adult looking to relive the glory days, Good Fight Sports is the perfect place to unleash your inner champion, learn valuable life lessons, and create memories that will last a lifetime. Join the Good Fight Sports family today and be a part of a wrestling community that welcomes and celebrates wrestlers of all ages.