The Fight for Equality: Good Fight Sports Celebrates Diversity in Combat Sports ===
Combat sports have long been seen as a male-dominated arena, with limited opportunities for athletes of diverse backgrounds to showcase their skills. However, amidst this landscape of inequality, Good Fight Sports has emerged as a beacon of hope, promoting inclusivity and celebrating diversity in the ring. Through their unwavering commitment to empowering athletes from all walks of life, Good Fight Sports has become a driving force for change, fostering a sense of unity among fighters worldwide.
Embracing Differences: Good Fight Sports Promotes Inclusive Combat Sports
At Good Fight Sports, embracing differences is not just a slogan – it is a way of life. They firmly believe that combat sports should be accessible to everyone, regardless of their gender, race, or background. By actively recruiting athletes from diverse communities and providing them with the necessary resources and support, Good Fight Sports is breaking down barriers and creating pathways for fighters who might not have otherwise had the opportunity to step into the ring.
Beyond just providing equal opportunities, Good Fight Sports also emphasizes the importance of creating an inclusive and welcoming environment. They prioritize creating a culture of respect and acceptance, where fighters are treated as equals, regardless of their age, experience level, or physical ability. This commitment to inclusivity not only benefits the fighters themselves but also contributes to the overall growth and development of combat sports.
Celebrating Diversity: Good Fight Sports Champions Equality in the Ring
In the ring, a fighter's skills and determination should be what truly matter, not their background or identity. Good Fight Sports understands this and actively champions equality among their fighters. They celebrate diversity by showcasing fighters from different backgrounds, allowing them to shine on the global stage. By doing so, they challenge stereotypes and break down preconceived notions about who can excel in combat sports.
Through their events and tournaments, Good Fight Sports has created a platform for fighters to showcase their unique styles and techniques. Whether it's a female fighter breaking barriers or a fighter from an underrepresented community making history, Good Fight Sports ensures that every fighter gets the recognition and respect they deserve. By celebrating diversity, they inspire future generations to believe in their own potential, regardless of societal expectations.
Uniting Fighters: Good Fight Sports Empowers all Athletes, Regardless of Background
Good Fight Sports understands the power of unity and the strength that comes from bringing people together. They know that by empowering fighters from different backgrounds, they can create a community that supports and uplifts each other. Through their training programs and mentorship initiatives, Good Fight Sports ensures that every athlete, regardless of their background, can access the resources and guidance needed to succeed.
By uniting fighters, Good Fight Sports has created a network of support that extends far beyond the ring. Athletes share their stories, exchange knowledge, and inspire one another to push their limits. This sense of community fosters an environment of growth and mutual respect, where fighters can learn from each other's experiences and develop lasting friendships.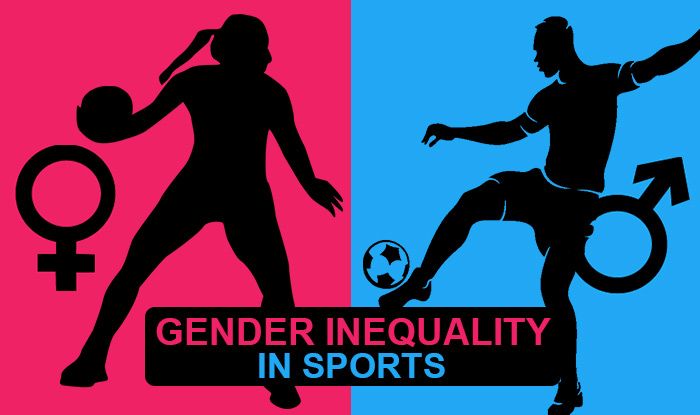 Share Women make up more than half of the US population but they are still fighting for equality in the world of Sports where genderbased discrimination is all too commonESPN In a study of more than 100 newspapers and websites the 2021 Sports Media Racial and Gender Report Card shows modest gains over the past three years for women and people of colorCNN A viral video of the makeshift weight rooms at this years NCAA March Madness tournament posted by University of Oregons Sedona Prince gained national attention for encapsulating The Fight for Equal Pay in Womens Sports Published on April 2nd 2019 April 2 Equal Pay Day marks the day US women have finally earned the same amount of money as the average man did in 2018 Sports have long mirrored society and the gender pay gap has persisted
in athletics just as it has in the professional realmSport is one of the most powerful platforms for promoting gender equality and empowering women and girls Great progress has been made in terms of balancing the total number of athletes participating at the Games Learn more As the leader of the Olympic Movement the IOC is taking continuous action to advance gender equalityMarch 8 2019 On Friday all 28 players on the United States womens soccer team filed a gender discrimination lawsuit against the United States Soccer Federation an escalation in theirHome Women in sport are changing the game Date Thursday 22 July 2021 As the Tokyo 2020 Olympics kickoff on 23 July 2021 almost 49 per cent of participating athletes will be women making it the most genderbalanced Games in history All 206
National Olympic Committees also have at least one female and one male athlete representativeJan 8 2021 A man gets ready to ski at Ski Dubai following the outbreak COVID19 in Dubai United Arab Emirates May 28 2020 Image REUTERSAhmed Jadallah Hesham Zafar Lead Digital Trust World Economic Forum Ahmed Medien Project Fellow Media Entertainment and Sport World Economic Forum Geneva Our Impact
In a world where combat sports have often been marred by inequality and exclusion, Good Fight Sports is on the front lines, leading the charge for change. Through their commitment to embracing differences, celebrating diversity, and uniting fighters, they have created a movement that is transforming the landscape of combat sports. As we look to the future, let us all take a page from Good Fight Sports' playbook and continue to champion equality and inclusivity in all aspects of life. Together, we can create a world where everyone has an equal opportunity to step into the ring and let their skills shine.